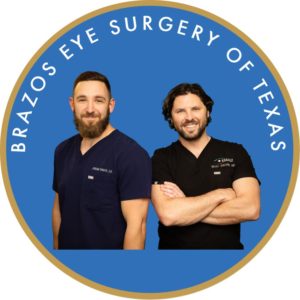 Are you in search of a trusted Waco, TX ophthalmologist? Look no further than Brazos Eye Surgery of Texas, the premier eye care center in Waco, Texas. We are dedicated to providing comprehensive eye care services to people of all ages. Our team of experienced and skilled ophthalmologists is committed to helping you maintain and improve your vision. At Brazos Eye Surgery of Texas, we believe that everyone deserves the highest quality eye care, and we are here to provide just that. Led by Beau Swann, MD, we are excited to welcome all new patients!
At Brazos Eye Surgery of Texas, our Waco ophthalmologists specialize in a wide range of eye care services, including eye exams, diagnosis and treatment of eye diseases, eye surgeries, and more. We understand that each patient is unique, which is why we tailor our approach to meet your specific needs. Our state-of-the-art facility and advanced technology ensure that we can provide the best possible care for your eyes.
Some of the services our Waco ophthalmologists provide include:
Comprehensive Eye Exams: Our comprehensive eye exams include a series of tests designed to evaluate your vision and check for any eye diseases. Regular eye exams are essential to maintain good eye health and detect any issues early on.
Cataract Surgery: Cataracts are a common age-related eye condition that can cause blurry or cloudy vision. Our skilled ophthalmologists can perform cataract surgery to remove the affected lens and replace it with an artificial one, restoring your vision.
Glaucoma Treatment: Glaucoma is a serious eye disease that can lead to vision loss if not treated promptly. Our Waco ophthalmologists can diagnose and manage glaucoma using advanced techniques and therapies to help preserve your vision.
Diabetic Eye Care: Diabetic patients are at an increased risk of developing eye complications. Our ophthalmologists provide comprehensive diabetic eye care, including regular check-ups and treatments to prevent and manage any diabetes-related eye conditions.
LASIK and Refractive Surgery: If you're tired of wearing glasses or contact lenses, our ophthalmologists can determine if you're a suitable candidate for LASIK or other refractive surgery procedures. These procedures can correct common vision problems like nearsightedness, farsightedness, and astigmatism, reducing or eliminating your dependence on corrective lenses.
Pediatric Eye Care: Our Waco ophthalmologists are experienced in providing specialized care for children's eyes. We offer pediatric eye exams, diagnosis, and treatment of common childhood eye conditions, ensuring that your child's vision develops properly.
Dry Eye Treatment: Dry eye syndrome can cause discomfort, redness, and blurry vision. Our ophthalmologists can diagnose and treat dry eye, providing relief and improving your overall eye health.
At Brazos Eye Surgery of Texas, we take pride in our commitment to providing the best eye care services to our patients in Waco and the surrounding areas. Our team of compassionate and experienced ophthalmologists is dedicated to ensuring that you receive the personalized care you deserve. By choosing Brazos Eye Surgery of Texas, you can trust that you're in the hands of Waco's top ophthalmologists.
Schedule an appointment with one of our Waco ophthalmologists today and start your journey towards better vision and eye health. Call us at (254) 772-4499 to book your appointment, today!